Easter Ale & Cider Festival
10th April 2020 @ 12:00 pm

-

13th April 2020 @ 11:00 pm
Event Navigation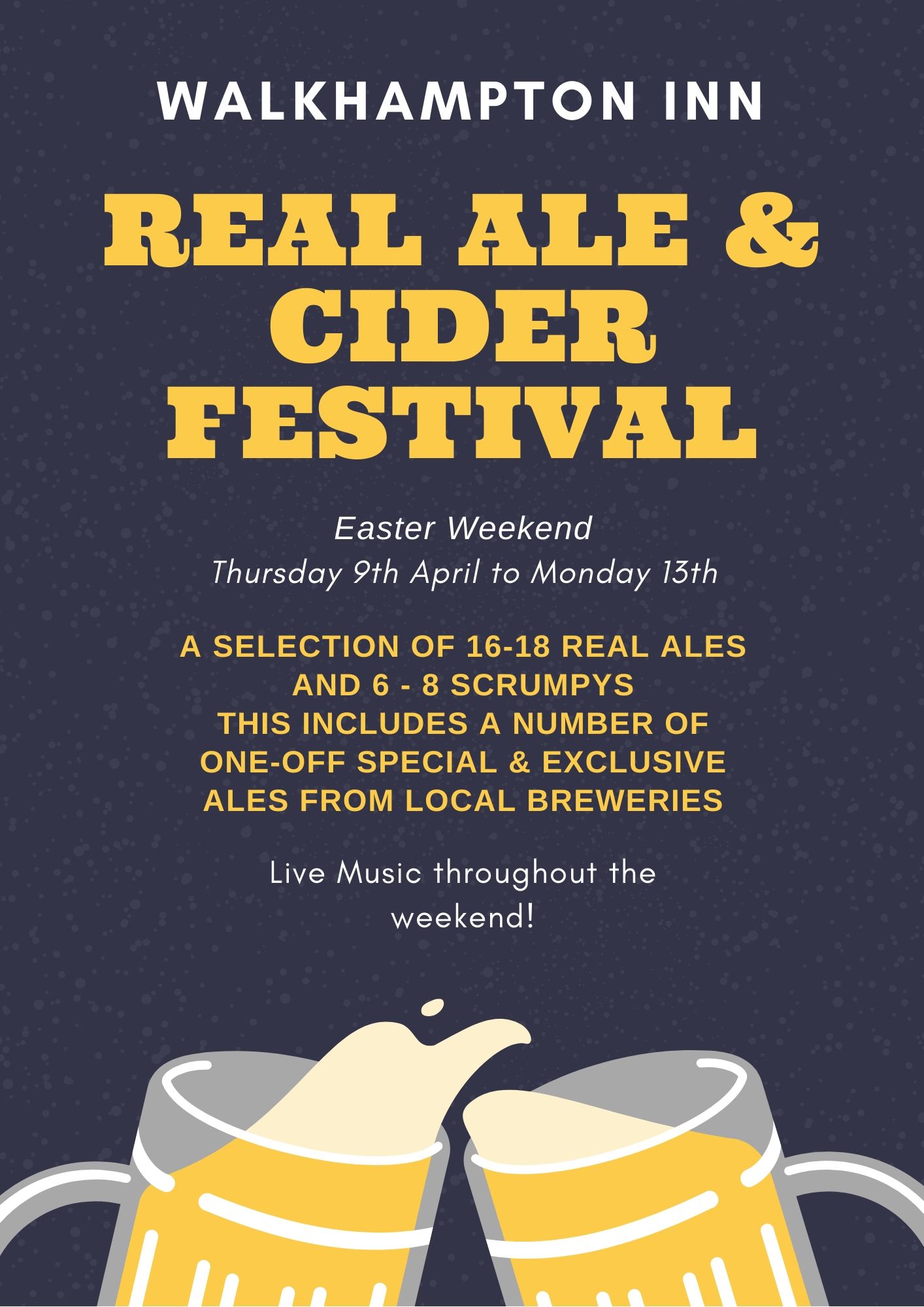 We are so excited for our Easter Ale & Cider Festival 2020. It's set to be the biggest and most unique yet! We are looking to have 16-18 real ales and 5-7 proper scrumpys including some exclusive and unique beers to our festival which you can't find anywhere else! There will be live music throughout the weekend as well as a Hog Roast on Easter Sunday.
We kick off the Ale Festival on Thursday evening. Not all of the beers will be ready but we'll be cracking open the ones that are and toasting to a great weekend ahead!
On Friday we will be lounging in the sun in our beer garden during the day with a few games out in the garden such as giant jenga and cornhole! Then from 5pm we will be pairing our ales & ciders with homemade pizza. We will be making the bases from scratch and pulling out some wacky flavours, great for sharing with ale and with friends.
On Saturday evening we have live music from Feel Good Factory from 9pm. They are a 6 piece band playing a lively and unusual mix of vintage-inspired music, including tunes with swing, Latin and gypsy vibes. Covers but with an original twist! They are sure to get the feet tapping of even the most devoted non-dancers!
On Sunday we will be dusting off the spit and slow roasting a whole hog for 8 hours ready for a perfect Sunday Lunch of either a full roast dinner with all the trimmings or just fresh pork rolls using homemade bread! Then in the afternoon we will have chilled music from Milly Norris from about 4:00pmb as you relax with your pints! On the Sunday evening we have music from Eliza Acty which fingers crossed weather depending will be out in the beer garden from around 7:30pm
On Monday we will be having a BBQ outside in the garden, from 12:00pm to 4:00pm we will be serving burgers & hot dogs amongst many other things to go along with your pints and cheers to a great weekend!